Maserati 3500 GT Vignale Spyder, 1959-1964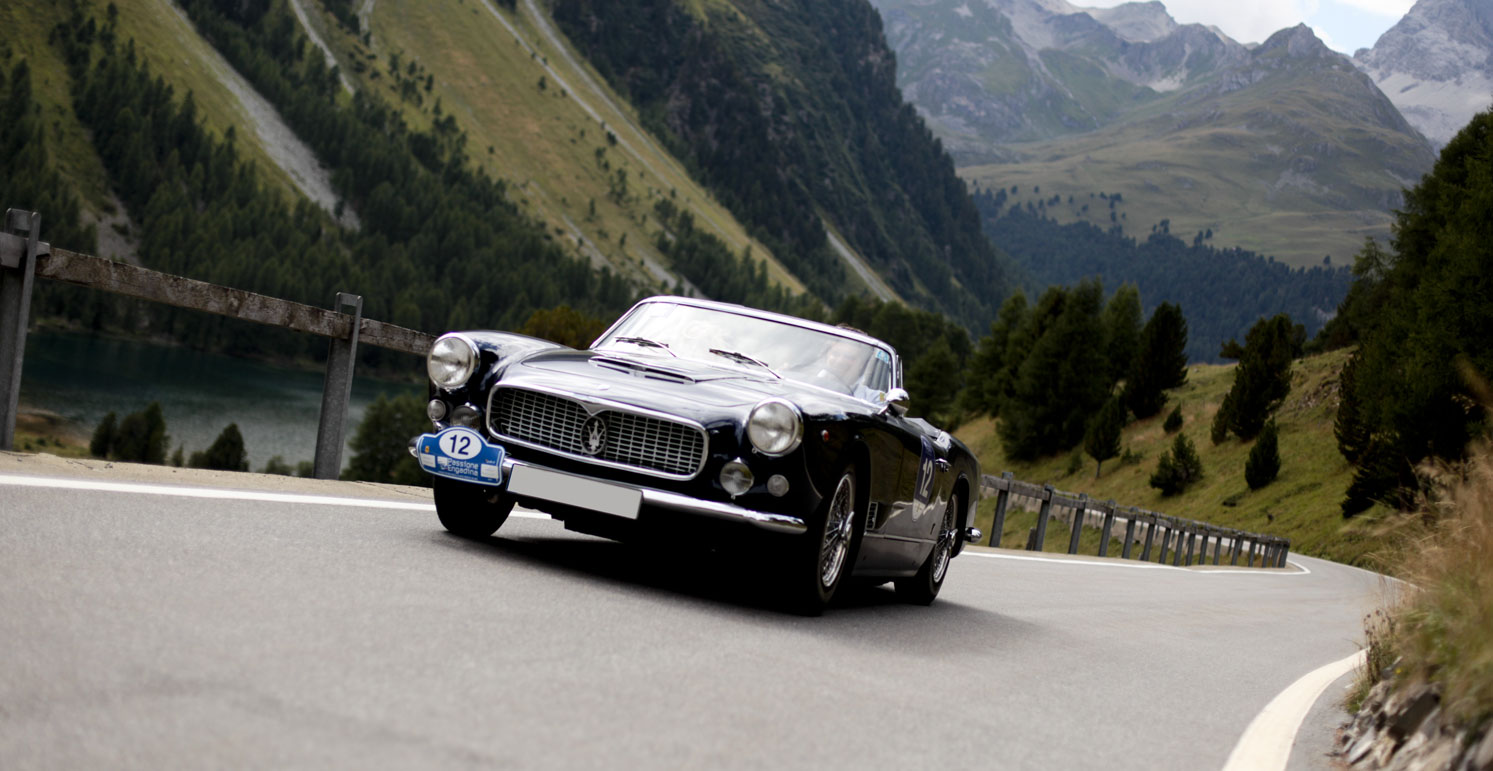 The Maserati 3500 was the first car of the Modena House thought for a large-scale production. The project was entrusted to the renown head designer Giulio Alfieri, the creator of Maserati's most beautiful models. In 1957 Alfieri developed two prototypes, both convertible, for the Geneva International Motor Show. One bodied by the Milanese Carrozzeria Touring, the other by Carrozzeria Allemano of Turin, with the internal code TIPO 101. The convertible version, as it was defined at the time, was presented at the Paris International Motor Show in two prototypes with the code TIPO 101 S. One was a Touring design, the other a Vignale's. The latter was chosen for production, which started in 1960. Shorter than the convertible from which it derived, it was called 3500 GTs, but for everyone it was immediately Spyder Vignale.
Equipped with a new straight 6V 3500 cc engine developed by Alfieri, with a capacity of 220 HP, driving through a 4-speed ZF, it guaranteed a driving pleasure so far unknown to its competitors. Nowadays, however, used as we are to electronics, which all predict and decide, its driving would be defined rather challenging. Its biggest flaw was fuel consumption. Consumption was around 15/18 litres per 100 km and bearing in mind that, at the time, there were no speed limits, stops at the gas station were rather frequent, but it certainly wasn't a problem for the clientele whom this car was meant for. It was also among the first cars to mount front disc brakes and a limited slip differential, although the latter was an optional. Characterized by a unique design and an excellent finish, with an entirely leather-upholstered cockpit and Jaeger dashboard, it was an immediate success. Mind you, it didn't sell like a Fiat 600, but in the market of luxury cars, the target was hit. It soon became the cars of VIPs, who would wait months and months to own one. It was worth it. The car was gorgeous. In 1961, its best-selling year, it was fitted with a fuel injection system – the first Italian car to have it – and a 5-speed gearbox, still by the German ZF.
It went out of production in 1964, after about 2250 produced cars, between Convertibles and Spyders, 250 by Vignale. Nowadays each model has an estimated value of about 1 million euros, if you succeed in finding one in conditions to be presented at a contest. And, according to me, it's really worth it.