Ferrari 330 GTO, 1962-1963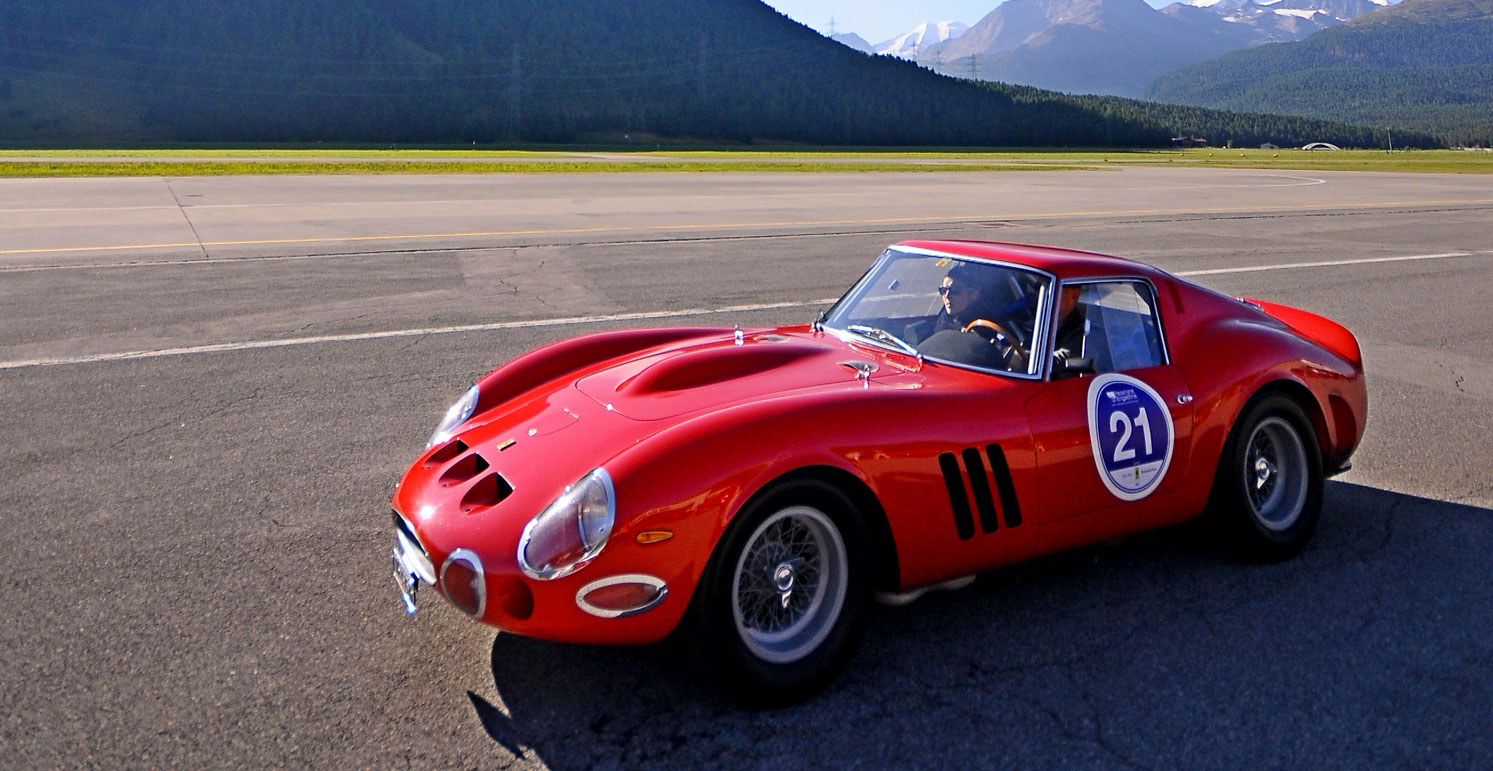 Let's make it immediately clear: there isn't a Ferrari 330 GTO. For unknown reasons, it's called 330 still today. Actually, its real name is 250 GTO. The misunderstanding arises from the fact that it was equipped with a 4000 cc engine and, as said above, someone called it 330.
The 250 GTO was developed for car racing. It was an evolution of the 250 Testarossa (is any bell ringing?) and it should have been equipped with the Testarossa V12 on a SWB. This caused a tense situation between Enzo Ferrari and the chief engineer Giotto Bizzarrini which resulted in a real dispute. Bizzarrini was fired on the spot together with other engineers and the project was entrusted to another engineer who will then become a myth for Ferrari fans: Mauro Forghieri who, at the time – it was 1962 – was very young. Ferrari put him in a team with bodyworker Scaglietti. The design of this car icon is due to their combined genius, no designer was involved.  
Miracles of the automotive world of that era. The engine was a V12 with a capacity of 2953 cc and 102 HP/litre. Yes, you got it right: 102! A space rocket! In 1962 FIA's rules provided for the mandatory production of at least 100 cars of the same model so as to grant the certification to race in the GT Group 3 championship. Actually, only 39 cars were manufactured, 36 were equipped with a 3000 cc engine and 3 with a 4000 cc engine. This allowed Enzo Ferrari to make a very rigid selection. He was the only one to decide to whom he would sell his cars. Potential customers came to Maranello to conclude the purchase but the Drake kept them hanging for ages before saying yes or no. The no was irrevocable, of course. A famous actor that Ferrari considered rude was showed the door. By the way, Ferrari eluded the FIA's rules with a trick: the GTO chassis were not branded with sequential numbers so as to have a free choice. Useless to say that the 250 immediately became the star of races. Of the 39 manufactured models, only 2 were not red, but BP green (yes, British Petroleum); only one was a right-hand drive and the other was almost immediately repainted in the classic Ferrari red. Another model was customized for a top Ferrari manager and it was 5 cm longer. The guy was very tall. At the time exclusive models were customized. 
The 250 GTO was defined the best Ferrari car of all time and it's still very sought after by worldwide collectors. In 2012 a model (chassis number 3757) belonging to Nick Mason, the Pink Floyd's drummer, was valued 35 million dollars. In 2013 another model was sold at the stratospheric sum of 52 million dollars!