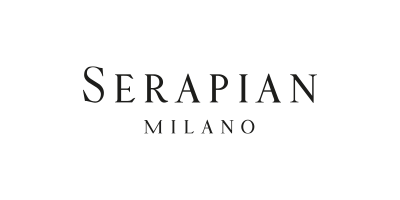 The foundation of Serapian dates back to 1928, when Stefano Serapian, Armenian by birth and Italian by adoption, encountered the high quality of  Italian leather and started designing and crafting fine leather goods in Milan.
Thanks to the uniqueness of its creations, the Maison soon became the epitome of Milanese elegance, establishing itself as a favorite among members of Italian and international high society.
Quality, exclusivity and attention to detail have always been the values ​​that inspire the creations of the Milanese Maison, ambassador in the world of the great Italian craftsmanship,
with its historical Bespoke Atelier still located in the centre of Milan.
A path entirely Made in Italy, during which the Maison has developed some exclusive materials and crafts: the iconic Mosaico weaving, the Cachemire leather, the Stepan canvas … each of it is an expression of discreet luxury dedicated to the true connoisseurs, those who value quality, want authenticity and seek rarity.
Serapian has recently joined the prestigious Richemont Group.