De Tomaso Mangusta, 1967-1971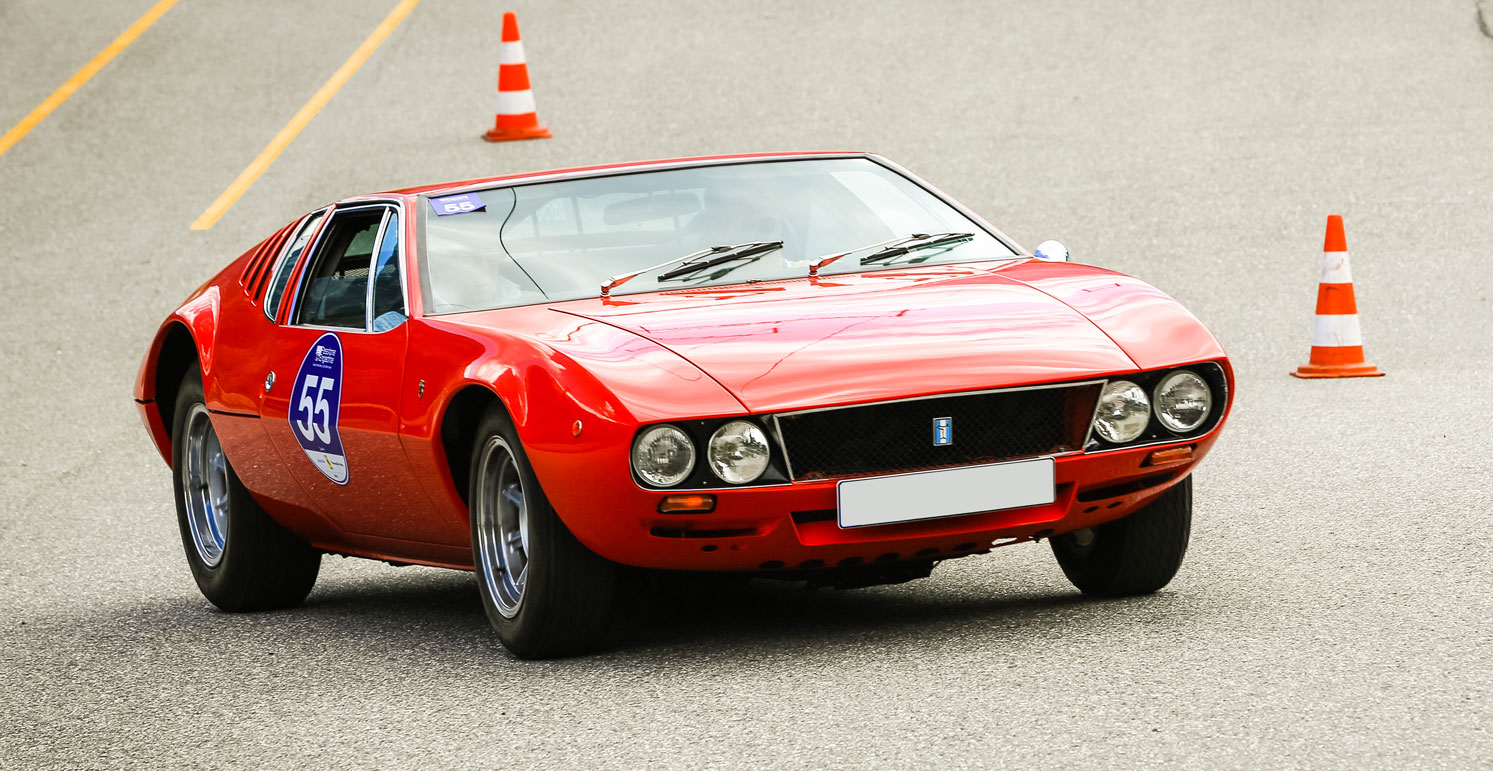 Everything began in 1965 when the Italian-Argentinean entrepreneur Alejandro de Tomaso realized that, in order to guarantee the survival of his company, it was necessary to design and manufacture a car which would make his brand succeed in the international market competing with the most prize-winning brands such as Ferrari, Maserati, Lamborghini and Mercedes. The first prototype was carried out in cooperation with Carrozzeria Ghia of Turin, but only as a static design made by the American designer Pete Brock, a close collaborator of Carroll Shelby, the legendary American driver and businessman.
De Tomaso hoped that Shelby himself would join in the making of the new car, imaging that, after appraising its technical value, he would replace his team's old Lang Coopers with it. He couldn't be more mistaken. Right that year, the Ford Company hired Shelby to produce another myth of the automotive world: the Ford GT 40. De Tomaso got very annoyed and had to find another way to redefine the role of his new car: from sport races to the market of international luxury. He then decided to compete with the Ferrari Daytona and the Lamborghini Miura, to which he wanted to steal some market shares, especially in the United States. Thus, in 1967 the Mangusta – Mongoose in English – was created, after the only animal brave enough to attack cobras. An ambitious name, you couldn't deny it. Actually, this name choice was not accidental. De Tomaso really wanted to play a nasty trick on Shelby, whose team had a car with that symbol.
The Mangusta was equipped with a V-8 engine (4.7 litre) with a capacity of 306 HP, driving through a 5-speed ZF unfit for a rough handling and very rigid. The final bodywork was designed by Giorgetto Giugiaro and presented the original detail of the rear gull wing doors, which remained a characteristic trait of the Mangusta. The engine was mid-mounted on an aluminium single frame. It wasn't a good idea: the weight of the powerful and heavy engine fell at 68% on the rear end, creating serious problems of rigidity and stability, because the bodywork was too light compared to the mechanics. For this reason, its road performance was uncertain and unpredictable and driving the Mangusta was very demanding, perhaps too much in comparison with its competitors. The cockpit was bare and poorly finished, and in summer it became scorching. The Mangusta had a huge windshield that, in combination with a scarce insulation of the engine bulkhead, turned a short trip into hell.
In order to give relief to customers, it was decided to immediately fit the Mangusta with air conditioning. With extra costs, of course. The Mangusta never reached its competitors' selling volumes and in 1971, after 400 pieces, the production was ceased.